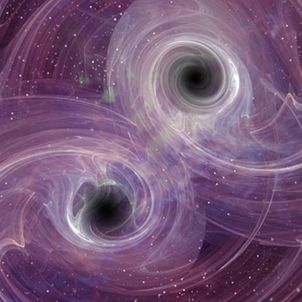 The remarkable discovery of two black holes spiraling together in distant space aver two years ago (as measured from earth) demonstrated the power of mathematics to describe a dance that occurred a billion yeaars ago. Now we can peer into parts of the universe beyond sight or normal radiation. Researchers at Embry-Riddle in Prescott Arizona are part of that team and will carry on to determine if we can now "see" waves from supernovae. It is exciting to think that another world beyond the chaotic storm of day to day living is available for us to discover.

If we can move beyond the petty differences between skin color, language, religious beliefs ... we could start to consider the important things. Important ideas like getting clean water for everyone to drink. Transporting food to the places where people need it. Developing new forms of energy from sources like water, wind, and waves. We have the technology, the knowledege. What we lack is the moral leadership to help break down the barriers of greed, distrust and power that separates people from people. At the end of the day, we want to be able to live, to have families, to find dignity in our lives.

Einstein, the predictor of thiese remarkable waves, spoke of a world that had no borders. He was able to see in his mind what we have come to see from spacecraft. That the earth is a tiny place in the midst of space. We should treat it like the spaceship that is. Green and lush with water able to sustain us all.